Internship
$72300 - 123500 per year USD / Month
Navy Federal Credit Union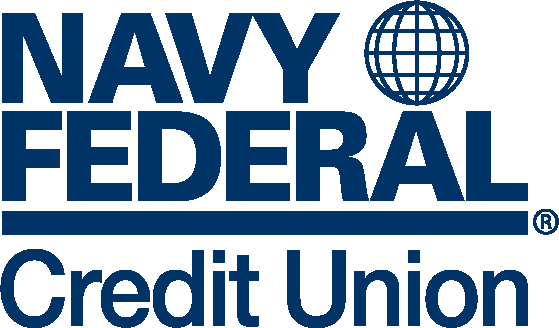 Job title: Communications Strategist II

#Communications #Strategist

Company: Navy Federal Credit Union

Job description: Job Description
YOUR LIFE'S MISSION: POSSIBLE
You have goals, dreams, hobbies and things you're passionate about.
What's Important to You Is Important to Us

We're looking for people who not only want to do meaningful, challenging work, keep their skills sharp and move ahead, but who also take time for the things that matter to them-friends, family and passions. And we're looking for team members who are passionate about our mission-making a difference in military members' and their families' lives. Together, we can make it happen.
Don't take our word for it.

Military Times 2021 Best for Vets Employers
WayUp Top 100 Internship Programs
Forbes® 2021 The Best Employers for New Grads
Forbes® America's Best Employers
Newsweek Top 100 Most Loved Workplaces
2021 People Companies that Care
Fortune Best Workplaces for Women
Fortune 100 Best Companies to Work For®
Fortune Best Workplaces for Millennials
Computerworld® Best Places to Work in IT
Basic Purpose
The Communications Strategist's purpose is to share the many ways that senior leadership cares about our people, whether it's through our training, recognition, engagement, diversity and inclusion efforts, or other programs and philosophies. This role will promote a unified communications strategy grounded in quality, value, and standards. Maintain department-wide voice and branding while customizing communications for executive leadership. Collaborate with Communications management to optimize execution of events, programs, communications, executive communications, script writing and campaigns. Work on assignments that are complex in nature, requiring judgment in resolving issues or making recommendations. Excellent crisis communications, communications strategy, content and storytelling development and executive communication skills are crucial.
Responsibilities:

Develop cohesive communication strategies for important initiatives to produce effective and timely deliverables
Consult and collaborate with clients and stakeholders across the organization to build relationships and provide guidance to effectively plan, compose and manage the preparation, design, production, and distribution of a wide variety of communications
Research, write and support the development of talking points, scripts, emails and speeches for internal communications for executive leadership while taking advantage of an executive's unique voice
Develop communication plans to ensure that project and campaign deliverables are met as well as align communications throughout credit union
Provide creative solutions for high level internal campaigns and strategies and other initiatives
Provide consultative editorial/development services to ensure appropriate copy solutions are used, ensure content accuracy and grammar consistency in style and image
Analyze quality of work through review of Adobe Analytics summaries/metrics to determine if copy materials/methodologies are effective and produce the desired results, or need to be changed
Tailor communications by channel and according to strategy
Provide input and/or makes recommendations for communications initiatives
Lead large scale projects
Perform other duties as assigned
Qualifications and Education Requirements:

Bachelor's degree in Communications, Journalism or related field or the equivalent combination of experience, education, and training
Significant experience developing and executing large- and small-scale communication campaigns
Demonstrated executive maturity and an ability to work effectively with senior executives
Working knowledge of change management principles and practices
Significant experience in organizational, time management and problem-solving skills
Ability to deal tactfully with all levels of the work force and management to include Executive Leaders
Work independently and lead projects with significant impact
Ability to work in a fast-paced business environment and manage multiple projects concurrently and meet changing requirements and priorities to accomplish goals
Expert knowledge of project lifecycles, project management methodologies, and business requirements analysis
Significant experience in research, analytics, organization, and problem-solving skills
Expert interpersonal, verbal, and written communications
Expert copywriting, editing and proofreading skills, including extensive print and online writing and editorial experience
Effective relationship-building skills
Effective presentation skills
Working knowledge of word processing, presentation/project management and spreadsheet software
Expert skill to successfully influence, lead and/or guide others towards goals
Desired Qualifications and Education Requirements:

Experience as a speechwriter for high level executives
Working knowledge of Navy Federal products, services, programs, policies, and procedures
Working knowledge of Navy Federal's functions, philosophy, operations, and organizational objectives
Hours: Monday – Friday, 8:00AM – 4:30PM
Location: Headquarters – 820 Follin Ln. Vienna, Virginia 22180

Greater Pensacola Operations – 5550 Heritage Oaks Dr. Pensacola, FL 32526

Winchester Operations Campus – 141 Security Drive Winchester, VA 22602

West Coast Hub – 9999 Willow Creek RoadSan Diego, CA 92131

Tidewater – 295 Bendix Rd Suite 250 Virginia Beach, VA 23452

Remote
**Navy Federal is now hybrid! Our standard enterprise requirement for a hybrid schedule is to report onsite 4-16 days each month. The number of days reporting onsite will ultimately be determined by the employee's leadership and business unit needs. You will learn more throughout the hiring and onboarding process**
The salary range for this position is: $72,300 – $123,500
Navy Federal Credit Union assesses market data to establish pay ranges that enable us to remain competitive. You are paid within the pay range, based on your experience, location, and market position.
Equal Employment Opportunity
Navy Federal values, celebrates, and enacts diversity in the workplace. Navy Federal takes affirmative action to employ and advance in employment qualified individuals with disabilities, disabled veterans, Armed Forces service medal veterans, recently separated veterans, and other protected veterans. EOE/AA/M/F/Veteran/Disability
COVID-19 Safety Protocols
All employees are expected to follow our COVID-19 safety protocols.
Disclaimer
Navy Federal reserves the right to fill this role at a higher/lower grade level based on business need. An assessment may be required to compete for this position.
Bank Secrecy Act
Remains cognizant of and adheres to Navy Federal policies and procedures, and regulations pertaining to the Bank Secrecy Act.
Expected salary
: $72300 – 123500 per year
Location
: San Diego, CA
Job date
: Wed, 17 Aug 2022 04:34:10 GMT