Job Detail
Job Description
#French #Customer #Service #Associate #Eanr #PHP #gross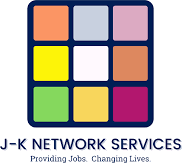 Job title:
French Customer Service Associate (Eanr up to PHP 75, 000 gross)

Company:
J-K Network Services

Salary:
70000 – 75000 per month

Job description
French Customer Service Associate (Eanr up to PHP 75, 000 gross) » Full-time
» Pasay
» •
» Posted on June 17, 2022
» •
» Apply job
Description:
Employer Profile: This company offers different solutions for their clients such as Financial services, healthcare, customer service, and other services.
Position: French Customer Service Associate
Business Sector: BPO Company
Job location: Pasay City
income: PHP 70,000 – PHP 75, 000 gross
Schedule: Shifting
Work set-up: Temporary work in the house
advantages:
» HMO on Day 1
» Government-mandated benefits
» Competitive income package
» Sick Leave
» Vacation Leave
» Performance incentives
» 2 days off per week
» Temporary work in the house set-up
» Other incentives
Responsibilities :
» Carry out issue root cause analysis and resolution in a timely and effective manner.
» Take initiative to recommend and implement quality process improvements
» Address and resolve League's application issues.
» Engage with and resolve customer issues, requests and benefits claims
» Engages in both inbound and outbound voice and chat
» Assisting pharmacy services staff members with answering phones, triaging calls, filing and other administrative support activities
Requirements:
Requirements:
» Open for Native French speakers with Resident Visa
» Preferably with 1 year practice in BPO
» practice working with email, chat & voice support is a big advantage
» Preferably with practice in collections or customer service support in the US medical billing industry.
» Excellent English and French oral and written comprehension expertise
Recruitment Process:
» Resume Screening
» Initial Interview
» Language assessment (Both written and verbal)
» Ops Interview
» Client Interview
» Job Offer
Application Process:
» Register now on our website to be updated with our Bilingual Job Openings: https://jknetwork-jobs.com/register
» Send your resume to: *protected email*
Contact us for more inquiries:
Mobile: (+ 63) 917-638-1992 | (+63) 917-638-1962
Sun/Smart: (+63) 969-321-0130
Skype: jkrecruit
Look for: Ms. Alena
Visit our Facebook Page for more job openings and updates!
https://www.facebook.com/European-and-Latin-American-Language-Opportunities -102485964649203
Linkedin: https://www.linkedin.com/in/european-and-latin-american-openings-180181162/
Don't forget to refer to your friends!
We give a referral bonus for every prosperous hire.
https://jknetwork-jobs.com/register?mode=referer_form
Want to know the right job for you? Talk to us on our FREE Bilingual Career Consultation.
https://goo.gl/o256BU
Apply now and bring home an exclusive J-K Network Hoodie once you get hired from any of our clients!
income: ?70000 – ?75000
Address: Pasay
Application Process: Apply at Bossjob!
Apply at Bossjob.ph today!
» Disclaimer
» Our Guarantee
» Avoiding Job Scams
» Hiring Organization
J-K Network Services J-K NETWORK MANPOWER SERVICES is a trusted partner for providing manpower solution to almost 450 companies around the Philippines. We find MULTILINGUALS, FILIPINO and EXECUTIVES for all types of jobs. We are a licensed recruitment agency with Government accreditation. We are registered in Department of Trade and Industry with no. 05039961 and we are under the Department of Labor and Employment License number M-18-02-023. We give free assistance for your employment application. Free Career Consultation. Awarded as the best vendor in the Philippines, Be employed with today's biggest companies in the country. Our clients are from BPO, IT, Manufacturing, Real Estate, Bank and Finance, Consultancy, Casinos and other International and Global companies located in the Philippines. We are an award-winning recruitment company. We are known to have provided jobs to over 1,000 Filipino I.T. Professionals, Engineers and Executives. Our Business Partners are Global and International companies came from different industries such as Global Information technology software companies, Telecommunication, BPO, Manufacturing, Constructions, Online Gaming, Hotels, Resorts, Casinos, Airlines, Research, Financial and insurances, Banks, Administrative and Support Services, Health Services, Logistics and many others. We are partnering with the Top companies in the Philippines. You will have a wide variety of choices in what career field they are going to take. Our assistance is 100% FREE and we give jobs located on your expertise and preferences. Our clients are located all over the country. DIRECT HIRE. Once you are prosperously hired by one of our business partner, your contract will be between you and our client, not with us. We are not a sub-contractor company. We will assist you all over your employment application. We do initial interviews over the phone to discuss our newest openings, income and job description. Benefits of applying under J-K Network Services 1. Our Service is 100% FREE of charge 2. You will be directly employed to the company 3. We will give you jobs located on your preferences 4. We have jobs for different Industries 5. We follow-up and negotiate for you 6. We offer free career consultation to identify your weaknesses and strong points Our Core Values: Speed | Integrity | Excellence | Dedication | Loyalty | People Our Services: 1. We update our candidates regarding their interview result 2. Contact us ANYTIME, ANYWHERE! 3. We give list of jobs within 24 hours 4. Send your resume now, be interviewed after 2 hours 5. We help you identify the best career!
Location
Pasay City, Metro Manila

Job date
Sat, 18 Jun 2022 22:36:15 GMT