Job Detail
Job Description
#Front #House #Lead #Harvard #Square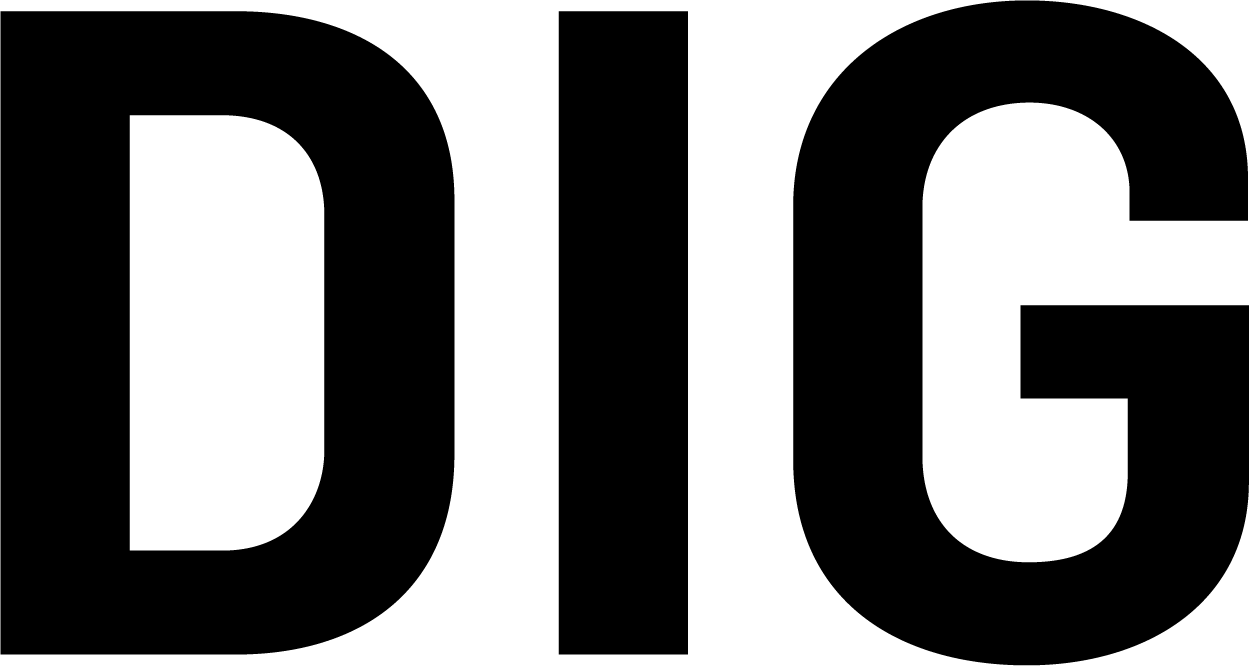 Job title:
Front of the House Lead, Harvard Square

Company:
DIG

Salary:
$17 – 19 per hour

Job description
CHEF IN TRAINING
$17 – $19 / hour depending on experience +TIPS! & MORE BENEFITS!
Interested in a 4-day workweek schedule while still getting full-time hours?
This schedule is offered as an OPTIONAL BENEFIT for those interested & will include four swing shifts that will begin between 10 am – Noon each day and last for 9 hours and 45 minutes with a lunch break
ABOUT THE ROLE:
As a Chef-In-Training, you will have the opportunity to work in a team focused kitchen environment and learn everything from interacting with guests to create a positive experience to following recipes for each kitchen station. We are searching for Chefs-In-Training who demonstrate a roll-up-your-sleeves mentality and a team spirit to ensure the restaurant operations run beautifully.
WHO WE ARE:
Our scratch-based kitchens are built around people with a true passion for real good food and for running great restaurant operations. We teach individuals who are excited to share their enthusiasm for food and transform them into skilled chefs and restaurant professionals. You will advance and gain the ability to understand different positions in the restaurant, work with food, develop leadership skills, and stay sharp in our fast-pace culinary environment.
If you are seeking a community where education, purpose, and taste matter, we encourage you to join our fa(r)m.
WORK PERKS:
Opportunities for GROWTH in a TEAM environment
Competitive Pay: $17-19/hour depending on experience
Paid Time Off
Thanksgiving, Christmas and other Holidays Off
Flexible Scheduling: Part Time and Full Time Hours
Optional 4 Day Work Week Schedule with Full Time Hours
Complimentary DIG lunch everyday
Commuter Benefits
YOU WILL:
Follow DIG recipes for prepping, mixing, and cooking vegetables, proteins, & grains.
Gain exposure to different kitchen stations: Garde Manger, Grill, Roast, Market line, Concierge and Delivery/Packout.
Speak to current menu offerings, seasonality, and ingredients with guests.
Work to support the team during peak and off peak service, by pitching in wherever and whenever necessary.
Multi-task and move in the kitchen for extended periods of time. These physical requirements may be accomplished with or without reasonable accommodations.
Help to maintain the "A" lettergrade by following Department of Health and DIG food safety standards.
YOU HAVE:
A desire to learn culinary practices and skills.
A desire to create exceptional employee & guest experiences.
The ability to demonstrate and execute a strong work ethic.
A team-work focus.
Excellent communication skills.
An eye for detail and solving challenges.
The ability to perform physical requirements of the position (such as frequently lifting up to 25 pounds and occasionally lifting up to 50 pounds) These physical requirements may be accomplished with or without reasonable accommodations.
Additional Role Note:
The duties of this position may change from time to time. DIG reserves the right to add or delete duties and responsibilities at the discretion of Dig or its managers. This job description is intended to describe the general level of work being performed. It is not intended to be all-inclusive.
DIG is proud to be an Equal Opportunity Employer. We do not discriminate on the basis of race, age, ancestry, creed, color, religion, gender, sexual orientation, pregnancy, childbirth, breastfeeding or related condition, unemployment status, gender identity or expression, transgender status or gender dysphoria, marital status, domestic violence, sexual violence or stalking victim status, national origin, citizenship, disability, covered veteran and/or military status, genetic information or predisposing genetic characteristic, familial status as that term is described under the New York State Human Rights Law, caregiver or partnership status as those terms are defined under the New York City Human Rights Law (if you are employed in New York City) or other protected status or any other characteristic as protected under applicable federal, state and local law ("Protected Status)
Apply for this Job
First Name *
Last Name *
Email *
Phone *
Resume/CV *
Drop files here
Cover Letter
Drop files here
Can you lift up to 50 pounds with or without a reasonable accommodation? *
Are you 18 years of age or older? *
How did you hear about this job? *
Dig Inn Employee
Job Board (Indeed, ZipRecruiter, Jobs2Careers, Culinary Agents)
Linkedin
Social Media (Facebook, Instagram)
Workforce/Community Organization
Dig Inn Website
Other
Have you worked at a DIG in the past? *
If so, please specify location and and last date worked.
If not, please write "N/A."
What excites you most about this role? *
Are you legally authorized to work in the United States ? *
Note: DIG is an equal opportunity employer and does not discriminate on any basis prohibited by federal, state or local law, including national origin or citizenship. DIG uses E-Verify to verify the right of all new employees to legally work in the United States. As soon as an offer of employment has been made and you have accepted, DIG will ask you to complete an I-9 form. Accordingly, since you may be offered a job at the interview, we encourage you to come to the interview prepared with all necessary paperwork to complete an I-9 verification.
If you selected "DIG employee," Please provide the employee's name who referred you!
If hired, will you be able to show proof of vaccination?
What is your preferred unavailability for work? *
Please be specific about unavailable times.
Note: Start & end times may vary per restaurant.
AM shifts: 7:00am- 9:00am start
Afternoon shifts: 11:00am-1:00pm start
PM shifts: 3:00pm-5:00pm start
OPEN AVAILABILITY
Monday AM
Monday Afternoon
Monday PM
Tuesday AM
Tuesday Afternoon
Tuesday PM
Wednesday AM
Wednesday Afternoon
Wednesday PM
Thursday AM
Thursday Afternoon
Thursday PM
Friday AM
Friday Afternoon
Friday PM
Saturday AM
Saturday Afternoon
Saturday PM
Sunday AM
Sunday Afternoon
Sunday PM
Why do you want to work at DIG? *
Voluntary Self-Identification
For government reporting purposes, we ask candidates to respond to the below self-identification survey. Completion of the form is entirely voluntary. Whatever your decision, it will not be considered in the hiring process or thereafter. Any information that you do provide will be recorded and maintained in a confidential file.
As set forth in DIG Chefs-In-Training's Equal Employment Opportunity policy, we do not discriminate on the basis of any protected group status under any applicable law.
Gender
Are you Hispanic/Latino?
Please identify your race
If you believe you belong to any of the categories of protected veterans listed below, please indicate by making the appropriate selection. As a government contractor subject to the Vietnam Era Veterans Readjustment Assistance Act (VEVRAA), we request this information in order to measure the effectiveness of the outreach and positive recruitment efforts we undertake pursuant to VEVRAA. Classification of protected categories is as follows:
A "disabled veteran" is one of the following: a veteran of the U.S. military, ground, naval or air service who is entitled to compensation (or who but for the receipt of military retired pay would be entitled to compensation) under laws administered by the Secretary of Veterans Affairs; or a person who was discharged or released from active duty because of a service-connected disability.
A "recently separated veteran" means any veteran during the three-year period beginning on the date of such veteran's discharge or release from active duty in the U.S. military, ground, naval, or air service.
An "active duty wartime or campaign badge veteran" means a veteran who served on active duty in the U.S. military, ground, naval or air service during a war, or in a campaign or expedition for which a campaign badge has been authorized under the laws administered by the Department of Defense.
An "Armed forces service medal veteran" means a veteran who, while serving on active duty in the U.S. military, ground, naval or air service, participated in a United States military operation for which an Armed Forces service medal was awarded pursuant to Executive Order 12985.
Veteran Status
Form CC-305
OMB Control Number 1250-0005
Expires 05/31/2023
Voluntary Self-Identification of Disability Why are you being asked to complete this form?
We are a federal contractor or subcontractor required by law to provide equal employment opportunity to qualified people with disabilities. We are also required to measure our progress toward having at least 7% of our workforce be individuals with disabilities. To do this, we must ask applicants and employees if they have a disability or have ever had a disability. Because a person may become disabled at any time, we ask all of our employees to update their information at least every five years.
Identifying yourself as an individual with a disability is voluntary, and we hope that you will choose to do so. Your answer will be maintained confidentially and not be seen by selecting officials or anyone else involved in making personnel decisions. Completing the form will not negatively impact you in any way, regardless of whether you have self-identified in the past. For more information about this form or the equal employment obligations of federal contractors under Section 503 of the Rehabilitation Act, visit the U.S. Department of Labor's Office of Federal Contract Compliance Programs (OFCCP) website at . How do you know if you have a disability?
You are considered to have a disability if you have a physical or mental impairment or medical condition that substantially limits a major life activity, or if you have a history or record of such an impairment or medical condition.
Disabilities include, but are not limited to:
Autism
Autoimmune disorder, for example, lupus, fibromyalgia, rheumatoid arthritis, or HIV/AIDS
Blind or low vision
Cancer
Cardiovascular or heart disease
Celiac disease
Cerebral palsy
Deaf or hard of hearing
Depression or anxiety
Diabetes
Epilepsy
Gastrointestinal disorders, for example, Crohn's Disease, or irritable bowel syndrome
Intellectual disability
Missing limbs or partially missing limbs
Nervous system condition for example, migraine headaches, Parkinson's disease, or Multiple sclerosis (MS)
Psychiatric condition, for example, bipolar disorder, schizophrenia, PTSD, or major depression
Disability Status
1Section 503 of the Rehabilitation Act of 1973, as amended. For more information about this form or the equal employment obligations of Federal contractors, visit the U.S. Department of Labor's Office of Federal Contract Compliance Programs (OFCCP) website at .
PUBLIC BURDEN STATEMENT: According to the Paperwork Reduction Act of 1995 no persons are required to respond to a collection of information unless such collection displays a valid OMB control number. This survey should take about 5 minutes to complete.
Location
Boston, MA

Job date
Sun, 19 Jun 2022 06:58:34 GMT