Job Detail
Job Description
#Global #Learning #Development #Program #Trainer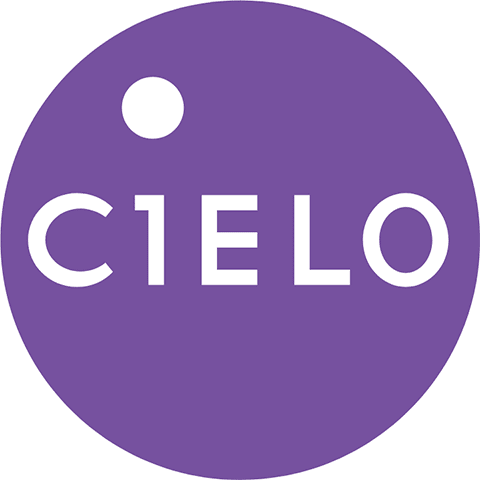 Job title:
Global Learning & Development Program Trainer

Company:
Cielo

Salary:
Job description
Company Description
Cielo is the worlds leading strategic Recruitment Process Outsourcing (RPO) partner. The industry has verified Cielos reputation for executing innovative solutions that provide business impact through numerous awards and recognitions, including its annual leadership position on the HRO Today RPO Bakers Dozen listing, Peak Matrix Leader placement by Everest Group and Industry Leader designation by NelsonHall.
Cielo is an equal opportunity employer and will not discriminate against any applicant for employment because of race, color, religion, sex, national origin, disability, age, genetic information, or any other status protected by state or local law for an individual who falls within the jurisdiction of such law. Applicants who require an accommodation throughout the application and interview process should request this in advance by contacting Cielo Talent Acquisition at +1 877 797 3379 or at
Job Description
The Global Learning & Development Trainer will support the onboarding training, development and continuous improvement of our people, enabling them to maximize their potential within our organization.
The Global Learning & Development Trainer is responsible for facilitating and continuously improving Cielos L&D full cycle recruiter (and supporting roles) training programs and training for technologies used at Cielo.
This role will be a blend of both training facilitation and continuous development. You will be responsible for understanding best practice within the end-to-end 360 recruitment process in order to support the organisation in ensuring that our employees have the correct skills to perform their role well. This position plays an integral part in the company and will involve collaborating closely with key internal stakeholders to ensure smooth a seamless training facilitation resulting in successful onboarding and speed to productivity of new recruiters and supporting roles.
The ideal candidate will be a confident public speaker and a devoted educator who is up to date on the latest tools and resources needed to source & recruit top quality candidates in addition to having the ability to drive results and deliver an outstanding employee experience.
Qualifications
Duties and Responsibilities:
Facilitating on-boarding training programs to all new recruiters and supporting roles at Cielo globally and regionally
Facilitating training to existing recruiters and supporting roles globally and regionally
Training and support with the rollout of new systems
Coordinate training calendar, administer, record and analyze feedback to evaluate programs.
Monitor and review the progress of trainees through questionnaires and discussions with managers, ensuring each new employee is handed over to their respective manager with a clear outline of strengths and further development needs and an accompanying learning path.
Working with system owners and teams to ensure the training is in line with the business and team processes
Identify training and development needs throughout the onboarding of new employees and regular consultation with people managers and Human Resources Business Partners (HRBP).
Creating/updating support materials e.g. user guides
Expand and continuously improve L&D programs based on the evolving needs of our business and each individual and support in devising individual learning plans.
Own, manage and continuously improve our training program for recruiters and supporting roles (from early career to highly experienced), working with the business to plan timings and volumes against our operational demand plans.
Assess the return on investment of our L&D programs and operate within budgets.
Produce training materials and deliver / manage the delivery of L&D programs.
Amend and revise programs as necessary in order to adapt to changes occurring in the work environment.
Have an understanding of e-learning techniques and, where relevant, be involved in the creation of e-learning packages.
Keep up to date with developments in training by reading relevant journals, going to meetings and attending relevant courses.
Other duties as assigned.
Position Requirements
Education:
Bachelors degree (or equivalent) is preferred
Experience:
Two or more years of results-oriented experience in learning and training delivery, facilitation and content development, curriculum design and evaluation of training in a corporate environment.
Experience as proven subject matter expert (SME) in RPO/Talent Acquisition will also be considered.
Prior experience within a talent acquisition function is strongly preferred.
Project Management experience is preferred.
Previous experience of using an LMS (ideally Saba) is preferred.
Functional/Technical Knowledge, Skills and Abilities Require:
Understanding of effective adult learning methodologies and tools
Strong communication, presentation and public speaking skills
Strong understanding & experience of the end-to-end recruitment process
Demonstrable experience of learning training content and methodologies quickly and accurately
Strong presentation and facilitation skills delivering information in person and virtual, training and written communication skills.
Strong consultative, project management skill with proven ability to collaborate with others.
Able to evidence creativity, interactivity and engagement through facilitative training techniques.
Thrives on working at pace and demonstrating flexibility in a high-performance environment.
Passionate about learning & development, proactively keeping abreast of new innovations in techniques and methodologies.
High personal credibility
Proven ability to consistently deliver excellent service to internal clients.
Natural inclination to coach others.
Strong interpersonal skills and interacts effectively across all levels of the organization.
Ability to create a comfortable learning environment that ensures the engagement of all learners, being especially sensitive to the unique needs of remote learners.
Forward-thinking, innovative approach and above all is passionate about giving employees the tools they need to be truly exceptional.
A track record of success as a learning expert with a strong understanding of the talent acquisition process.
Ability to work well with people.
Demonstrated innovation, creativity along with a deadline driven mindset.
Proficiency in Microsoft Office and Adobe Connect.
Knowledge of Saba other similar eLearning system.
Location
Buenos Aires

Job date
Mon, 20 Jun 2022 22:50:29 GMT