Job Detail
Job Description
#Investigator #PDD #Boston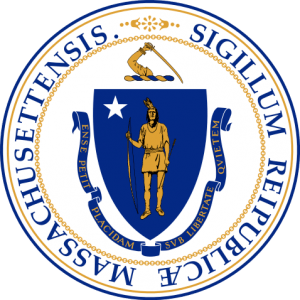 Job title:
Investigator – PDD Boston

Company:
Committee for Public Counsel Services

Salary:
$49400 – 71541 per year

Job description
Overview
The Public Defender Division Boston Office, covering Boston Municipal Court's Central, East Boston, South Boston, Dorchester divisions, Chelsea District Court, and the Suffolk Superior Court, is seeking an Investigator to conduct criminal defense investigations and aid in trial preparation for CPCS Trial Attorneys in Municipal, District, and Superior Court cases. Investigators are key members of the defense team who assist in developing defense strategies for indigent persons charged with criminal offenses by interviewing witnesses, documenting crime scenes, and testifying in court.
We fight for equal justice and human dignity by supporting our clients in achieving their legal and life goals. We zealously advocate for the rights of individuals and promote just public policy to protect the rights of all.
Our Values
Courage • Accountability • Respect • Excellence
DIVERSITY AND INCLUSION MISSION STATEMENT
CPCS is committed to protecting the fundamental constitutional and human rights of our assigned clients through zealous advocacy, community-oriented defense, and the fullness of excellent legal representation. We are dedicated to building and maintaining strong professional relationships, while striving to accept, listen to and respect the diverse circumstances of each client, as we dedicate ourselves to meeting their individual needs. It is our CPCS mission to achieve these goals, and in furtherance thereof, we embrace and endorse diversity, equity and inclusion as our core values as we maintain a steadfast commitment to: (1) Ensure that CPCS management and staff members represent a broad range of human differences and experience; (2) Provide a work climate that is respectful and supports success; and (3) Promote the dignity and well-being of all staff members. CPCS leadership is responsible for ensuring equity, diversity, and inclusion. The ability to achieve these goals with any level of certainty is ultimately the responsibility of each member of the CPCS community.
AGENCY OVERVIEW
CPCS is the state agency in Massachusetts responsible for providing an attorney when the state or federal constitution or a state statute requires the appointment of an attorney for a person who cannot afford to retain one. The agency provides representation in criminal, delinquency, youthful offender, child welfare, guardianship, mental health, sexually dangerous person, and sex offender registry cases, as well as in appeals and post-conviction and post-judgment proceedings related to those matters.
OFFICE OVERVIEW
The Public Defender Division Boston Office provides public defense services for Suffolk County. The Boston Trial Unit is conveniently located in the downtown area of Boston. It is accessible by MBTA subway and buses, Amtrak Commuter Rail, and ferry services. The Boston Trial Unit shares space with CPCS Administration, and other divisions and units on two floors of a modernized office building. Other amenities include restaurants, retail businesses, and historic landmarks.
POSITION OVERVIEW
The Public Defender Division is seeking an Investigator to work in our Boston Office. Public Defender Division Investigators are key members of the defense team and are responsible for conducting criminal defense investigations and trial preparation for CPCS Trial Attorneys as well as assisting in developing defense strategy for indigent persons charged with criminal offenses in Municipal, District, and Superior courts in Suffolk County. Key responsibilities of Investigators are locating and interviewing persons, obtaining facts, inspecting records, writing reports, documenting crime scenes, searching databases and social media, summonsing witnesses to court, shepherding witnesses through the trial court process, and testifying in court.
The clients we represent are diverse across every context imaginable and bring many unique cultural dimensions to the matters we address. This reality creates a critical need for CPCS staff to be culturally competent and able to work well with people of different races, ethnicities, genders and/or sexual orientation identities, abilities, and limited English proficiency, among other protected characteristics.
Staff Investigators work under the direction of the Attorney-in-Charge, the Chief Investigator, and the Regional Supervising Investigator and work collaboratively with other staff investigators, Attorneys-in-Charge, and CPCS Administration.
Qualifications
MINIMUM ENTRANCE REQUIREMENTS
Associates Degree with coursework in criminal justice, forensics, law, or related area of study; a minimum of three years of experience in criminal defense investigations or a related investigative field which primarily involves the interviewing of persons, obtaining facts, inspection of records and writing reports; or an equivalent combination of education, experience, and skills;
Must possess a valid and active Massachusetts driver's license and have full access to a dependable automobile; and,
Access to a personal computer with home internet access sufficient to work remotely.
A bachelor's degree may be substituted for up to 2 years of investigatory experience.
The successful candidate will be subject to a background check including CORI and driving history reviews.
QUALIFICATIONS/SKILLS
Experience with Microsoft Office, internet databases, online searches and databases, and camera and video equipment;
Strong interpersonal skills and ability to communicate effectively, orally and in writing;
Good analytical and time-management skills;
Bilingual abilities preferred; and,
Adjusting scheduled hours to work outside of regular business hours, e.g., on nights and weekends, is required with some regularity. Ability to be flexible due to unexpected and time sensitive issues requiring immediate attention is essential.
Responsibilities
RESPONSIBILITIES
Locating and interviewing cooperative and, at times, uncooperative witnesses, alleged victims, and clients;
Investigating crime scenes, commonly located in high crime areas;
Preparing and presenting oral and/or written reports based upon interviews and/or information obtained during the course of the investigation;
Conducting surveillance;
Measuring, diagramming, and photographing locations where crimes may have taken place and/or any location appropriate to the defense strategy;
Utilizing computers for on-line access to the Registry of Motor Vehicles, public records, databases, social networking sites, and various online searches;
Keeping accurate records of all phases of the investigation, and being accountable for all aspects of the investigation;
Testifying in court as needed;
Networking and maintaining personal contact with individuals in various agencies, including, but not limited to, police departments, courts, state agencies, private sector agencies, and others to facilitate access to information necessary to the defense of a case;
Reviewing and analyzing police reports and witness statements;
Maintaining open lines of communication with attorneys as to investigative updates and case strategy and meeting all deadlines associated with cases;
Maintaining professional and productive relationships with attorneys;
Evaluating individuals and factual situations to aid the attorney in preparing and presenting a defense to the criminal charges;
Advising attorneys regarding changes and developments in investigative tools and techniques;
Developing familiarity with Massachusetts criminal laws and rules of criminal procedure;
Serving summonses on witnesses and document record keepers;
Arranging timely appearance of witnesses at court by keeping them "on call" and when necessary providing transportation for clients and/or witnesses to court or other facilities;
Preparing exhibits for trials and hearings;
Ability to work independently and outside of normal business hours as needed;
Participating in training programs for attorneys, as well as investigators; and,
Other duties as assigned.
EEO Statement
The Committee for Public Counsel Services (CPCS) is an equal opportunity employer and does not discriminate on the basis of race, color, national origin, ethnicity, sex, disability, religion, age, veteran or military status, genetic information, gender identity, or sexual orientation as required by Title VII of the Civil Rights Act of 1964, the Americans with Disabilities Act of 1990, and other applicable federal and state statutes and organizational policies. Applicants who have questions about equal employment opportunity or who need reasonable accommodations can contact the Chief Human Resources Officer, Ted Waterman, at
Location
Boston, MA

Job date
Thu, 16 Jun 2022 01:53:35 GMT