Job Detail
Job Description
#Polish #Customer #Email #Chat #Support #Free #Visa #Processing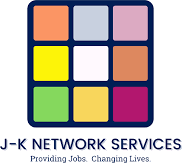 Job title:
Polish Customer Email and Chat Support (Free Visa Processing)

Company:
J-K Network Services

Salary:
80000 per month

Job description
Makati City
PHP 80,000 gross
English, Latin, Polish
Foreigner
BENEFITS:
Free Visa Processing
HMO
20 leaves per year
13th month pay
night differential
Government Mandated Benefits
Other will be discussed by the client
JOB DETAILS:
Company Profile: This Company is the leading provider for global internet and technology companies. They service a wide range of industries including Back Office, Medical, and Transportation. They have been in the Industries for over 10 years.
Position: Polish Customer Email and Chat Support
Industry: BPO Company
Location: Makati City
Salary: PHP 80,000 gross
Schedule: Midshift (European time zone.)
Work Set-up: Temporary Work from Home
Requirements:
Proficient in Polish and English language
Experience in Health Sciences, Healthcare, Caregiving, Medicine, Natural Sciences or similar is a big advantage
Preferably with technical understanding and ability to solve technical problems
Must be willing to work in the Philippines
Responsibilities:
Responsible in responding to technical related concerns
Respond and resolve customer service and technical support concerns via live chat and email in a timely, accurate, and professional manner
Write and maintain documentation of the internal and external knowledge bases.
Efficiently escalate complex problems to appropriate internal resources
Collaborate with co-workers to provide insightful feedback that will improve processes and products
Recruitment Process:
Resume Screening
Basic exams
Written assessments
Initial interview
Operations interview
Client interview
Job Offer
HOW TO APPLY:
Register now on our website to be updated with our Bilingual Job Openings: https://jknetwork-jobs.com/register
Send your resume to: [email protected]
Contact us for more inquiries:
Mobile: (+ 63) 917-638-1992 | (+63) 917-638-1962
Sun/Smart: (+63) 969-321-0130
Skype: jkrecruit
Look for: Ms. Alena
Visit our Facebook Page for more job openings and updates!
https://www.facebook.com/European-and-Latin-American-Language-Opportunities-102485964649203
Don't forget to refer to your friends!
We give a referral bonus for every successful hire.
https://jknetwork-jobs.com/register?mode=referer_form
Want to know the right job for you? Talk to us on our FREE Bilingual Career Consultation.
https://goo.gl/o256BU
Apply now and bring home an exclusive J-K Network Hoodie once you get hired from any of our clients!
Location
Makati City, Metro Manila

Job date
Thu, 23 Jun 2022 07:57:56 GMT