Job Detail
Job Description
#Regional #Office #Services #Clerk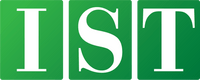 Job title:
Regional Office Services Clerk

Company:
IST

Salary:
$19 per hour

Job description
Consider a new, rewarding career today as a Regional Office Services Clerk with IST Management Services! The Regional Office Services Clerk will be responsible for providing a range of Corporate support services on-site daily at site locations centralized in the Chicago area. Ideal candidates have prior experience in an office or customer service setting, possess an excellent customer service mindset, are well organized, willing to be trained, and are ready to grow in their professional office services career!
Who We Are
IST Management is a business process outsourcing company. We have over 1,800 employees and have been in business for over 23 years, with operations in over 50 cities across the U.S. We provide Facilities and Office Services Management, e-Discovery services including processing, hosting, court reporting, collections and forensics, managed review, and managed services. We also provide direct hire recruiting services as well as corporate hospitality and event planning.
IST Management is one of the fastest-growing e-Discovery and facilities management companies in the U.S. We've been honored as one of the Nation's Best & Brightest Companies to Work For, awarded the HR Professional Excellence Award from the Society for Human Resource Management, and we've made the INC 5000 list. We're a proud partner of the Military Spouse Employment Partnership through our nation's Department of Defense, and have committed to Hiring Our Heroes mission to hire 100,000 active and former service members in 2020.
We pride ourselves on commitment to excellence for our clients, the passion we put into our work each day, and upward mobility for our talented front line employees.
You can check out istmanagement.com for more info on us!
Hourly Compensation: Up to $19.00 per hour USD DOE
Benefits Include: Medical, Dental, Vision, STD, LTD, Life, 401k, Paid Time Off, Pet Insurance and Bonus Incentives
Schedule: Normal 1st shift business hours, Monday-Friday, full time. Hours will vary depending on assigned site location, schedules will range from 7am-6pm. No more than 1 site location per day.
In Addition, the Regional Office Administrator will have:
1. A monthly parking allowance of $120.00
2. They are also eligible for mileage reimbursement for anything over 15 miles to an account
NOTE: MUST BE FULLY COVID VACCINATED TO BE CONSIDERED FOR THIS POSITION
Responsibilities

Operating mailing, copy and fax equipment
Maintain the highest levels of customer care while demonstrating a friendly and cooperative attitude
Shipping & Receiving
Ordering supplies
Pick-up and deliver mail, parcels, copy jobs and faxes to customers
Lift large bundles of mail, overnight packages and shipments of paper
Occasionally drive a fork lift
Handle time-sensitive material like confidential, urgent packages
Maintain copier equipment
Demonstrate flexibility in satisfying customer demands in a high volume, production environment
Consistently adhere to business procedure guidelines
Take direction from supervisor or site manager
Participate in cross-training Maintain all logs and reporting documentation; attention to detail
Adhere to all safety procedures
Perform other tasks as assigned
Qualifications

Strong computer skills with ability to quickly adapt to new software within different account locations
Strong leadership qualities with the ability to communicate effectively in written and verbal context
Must be adept at working in fast paced environments and able to multitask
High School Diploma or equivalent (GED)
Location
Chicago, IL

Job date
Fri, 03 Jun 2022 00:23:51 GMT