Part Time
$15 per hour USD / Month
Conservation Legacy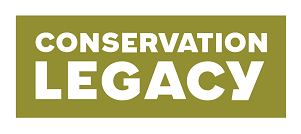 Job title: SCC Four Corners – Fall 2022 Solar Panel Strike Team Member

#SCC #Corners #Fall #Solar #Panel #Strike #Team #Member

Company: Conservation Legacy

Job description: Position: SCC Four Corners – Solar Panel Installation Crew Member
Dates: September 26, 2022 – October 28, 2022, possible 1–2-week extension
Status: Seasonal, Full-time
Location: Durango, CO – This is not a camping crew position.
Pay: $15.00/hour
Health Benefits: Not Health Benefit Eligible
Southwest Conservation Corps (SCC) is a program of the non-profit service organization, Conservation Legacy, that is built on the legacy of the Civilian Conservation Corps (CCC) that operated from 1933 – 1942. SCC provides youth and young adults opportunities to complete conservation projects on public lands. While serving with SCC, members receive training on job skills, conflict resolution, leadership, teamwork, and environmental stewardship. Programs are developed using a step ladder approach to provide a progression of skill development based on a member's needs.
For the health and safety of our crews, staff and communities, projects may be postponed or adjusted due to COVID-19. The information provided in this Position Description is an outline of how our program has typically been operating, however it is subject to change. As this situation develops, and decisions are made, we will provide updates. We encourage you to continue with the application process and we will keep consistent and direct communication with all applicants.
Full vaccination against COVID-19 by the first day of employment and ability to provide proof of vaccination before starting is required.
About the Position:
This is a position as a member on a 4-person "strike team" dedicated to the installation of ground based solar panels. Scope of work includes stringing – wiring the array, connecting panels together and to inverters; people proofing panels – installing wire mesh to rear of panels to prevent tampering by public; trenching and laying ground wiring – using a trencher to dig trenches to lay conduit pipe and wiring from array to inverters and connection to power grid. No work with live wires, Shaw Solar electrical technicians will test loads and connect live wires. Members will work alongside heavy machinery and utilize a variety of tools (including hand tools and power tools) to install ground arrays that will provide solar power to members of the local community. Shaw Solar employees will provide on-the-job training related to scope of work, as well as more technical and specialized skills that technicians need to know in the industry. Career pathway opportunities available, but not guaranteed, for successful participants. Members will work 10-hour days, Monday-Thursday. Work force development will be provided by experienced crew leaders and Shaw Solar.
About Shaw Solar:
"Shaw Solar is a full-service solar contracting company serving Durango, Colorado and the surrounding areas. We specialize in grid-tied solar electric design and installation for homes and businesses, as well as battery storage.

As a small, local company, we've dedicated our efforts to living local, serving 100% local clients, and doing all that we can to take great care of the community that takes great care of us ."
Required Skills & Experience
Qualifications:
US citizen that has received, or on track to receive, a high school diploma or GED
Complete and clear a National Sex Offender Public Registry and federal criminal background check
Desire to work in solar installation or green energy development
Strong work ethic, team player, willingness to engage and learn
Participant Essential Eligibility Requirements
Essential eligibility requirements for the program must be met. If you are unable to meet certain requirements, we may be able to assist you with some modification unless it alters the fundamental nature of the program, compromises the health and safety of participants or staff, or places an undue financial or administrative burden on the organization.
Participant and Expedition Behavior
Work effectively as a member of a team despite potentially stressful and difficult conditions
Willingness and ability to complete all aspects of the program
Contribute to a safe learning environment, no harassment of any kind
Appropriately represent SCC to the public and project partners at all times
Risk Management and Judgement
Effectively follow directions by others in order to successfully manage hazards
Ask clarifying questions when you do not understand a task
Maintain focus during a workday while traveling and working in varied weather conditions
Participants must be able to maintain proper dosage of prescription medications without assistance
Environmental Ethics & Outdoor Skills
Learn and safely perform fundamental outdoor working skills as appropriate to the project
Substance Free
In accordance with a drug free workplace, alcohol and drugs are prohibited while participating in SCC activities, and while on organization property.
**After reading the entire position description select "Apply" below to enter the application portal.**
Any questions can be sent to:
Lane Tomassini, Program Coordinator:
Kristen Hencke, Program Coordinator:
Conservation Legacy is an equal opportunity employer. We are committed to hiring a breadth of diverse professionals and encourage members of diverse groups to apply. All qualified applicants will receive consideration for employment without regard to race, color, religion, sex, age, national origin, protected veteran status, disability status, sexual orientation, gender identity or expression, marital status, genetic information, or any other characteristic protected by law.
Required Skills
Required Experience
Expected salary
: $15 per hour
Location
: Durango, CO
Job date
: Fri, 12 Aug 2022 22:48:20 GMT